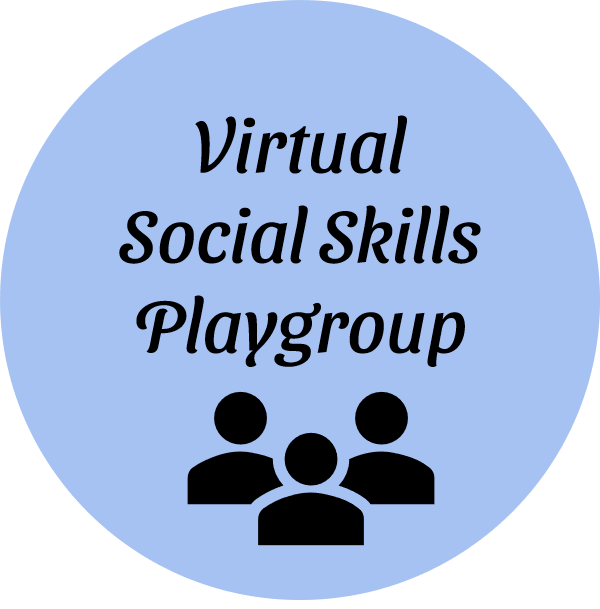 Background
In this project, we provided virtual playgroups to toddlers, preschoolers, and their families to support young children's social-emotional development during the COVID-19 pandemic. Because many children are not able to participate in group care settings (e.g., preschool) or socialize outside the home, there is the potential for young children's developing social skills to be adversely impacted by the pandemic. In this project, we provided needed socialization opportunities virtually and measured how it impacted both families and their children.
People
This project is a collaboration with Geoff Boise (UIUC early childhood special education master's student), Teresa O'Connor (developmental therapist), and Michelle Sands (University of Wisconsin Oshkosh).
Publications
Coming soon!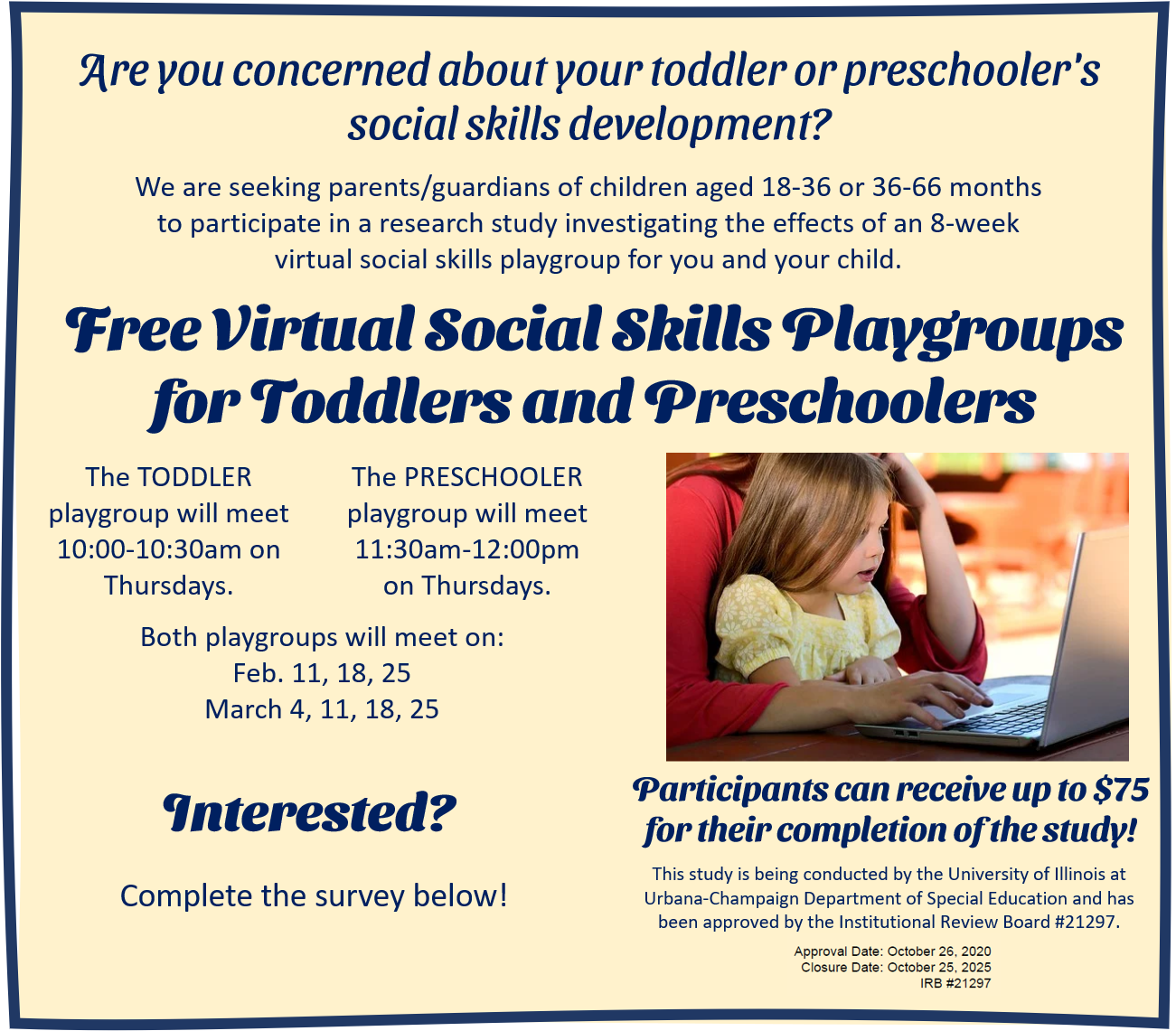 We are not currently conducting playgroup sessions.